I got the perfect opportunity to test out my new SJ Cam M10 and I'm quite pleased with the results. We spent an entire week at the Hard Rock Hotel in Singapore. The experience was delightful! Of course, I was most thrilled to see all the Beatles memorabilia in the flesh. I may or may not have cried at the sight of the drumsticks used by the Fab Four way back in 1964. I've been a fan all my life and it was the first time I've seen anything they've actually owned (imagine my heart months after when I finally crossed Abbey Road, but that's another story to tell). It was definitely a big point in my fan girl life. Heehee.

ANYWAY. I took the camera and spent the day under the sun. Here are some of the photos we took. Note that none of the shots in this post have been edited to give you an accurate view of what this little camera can really do.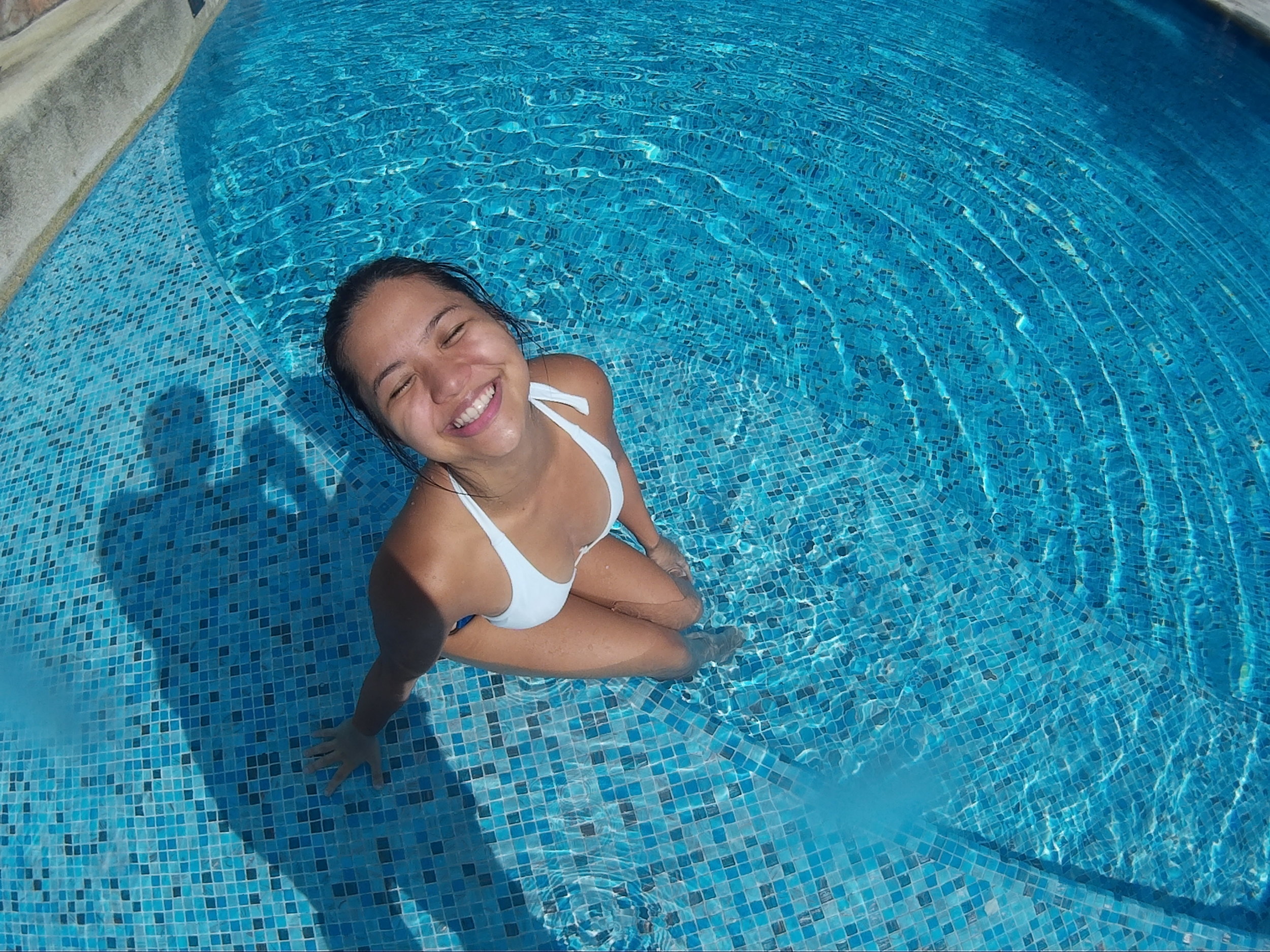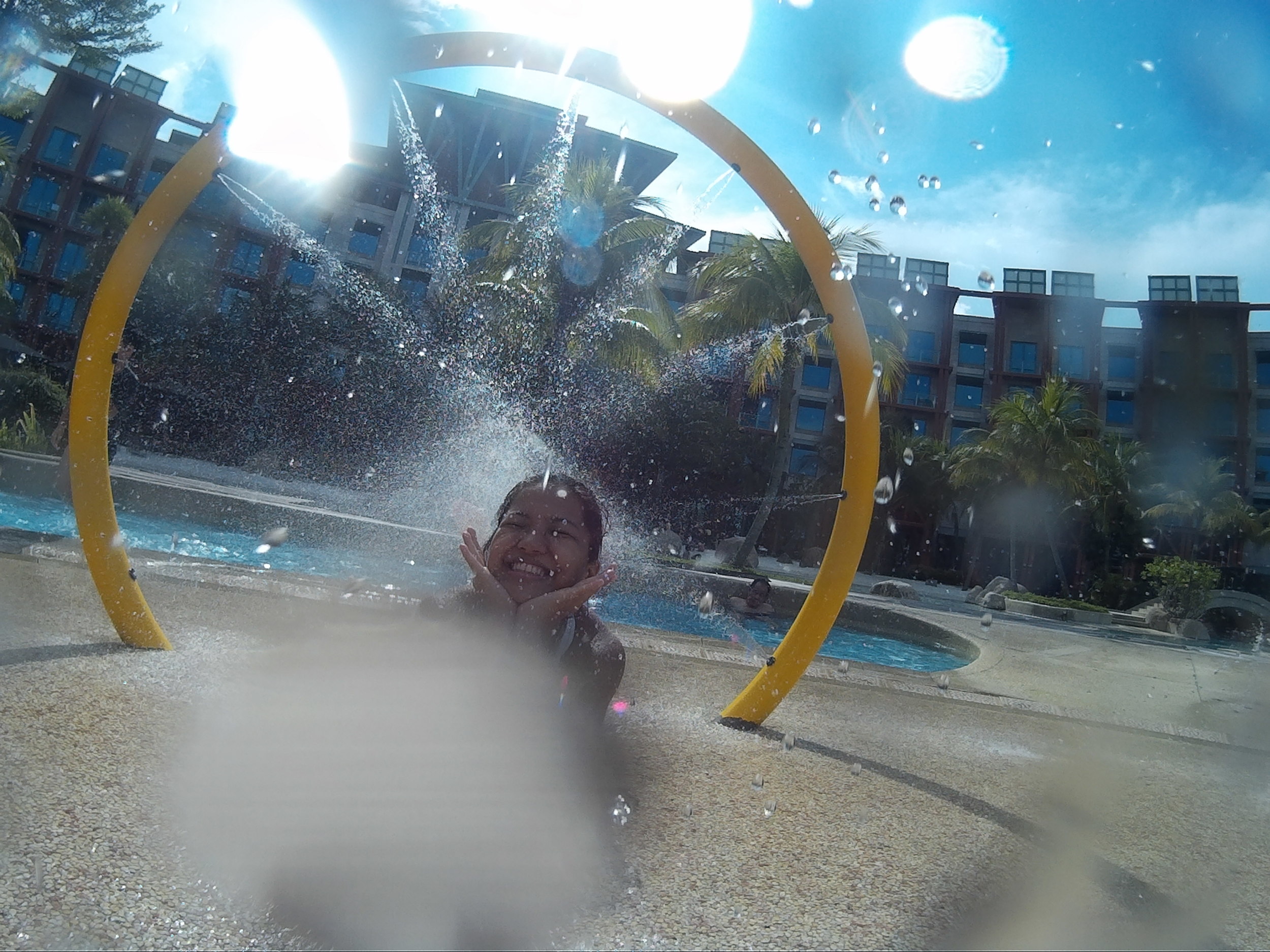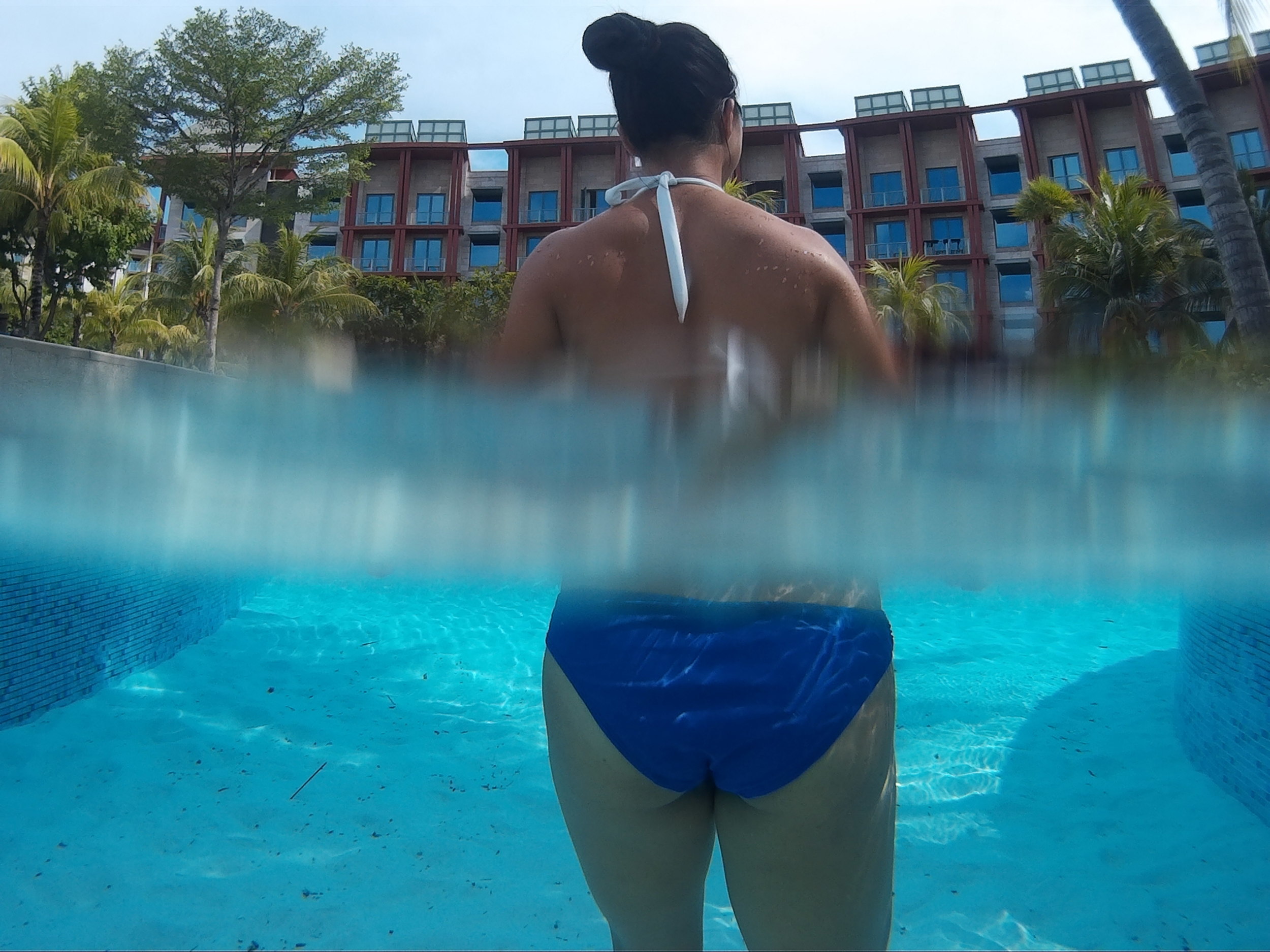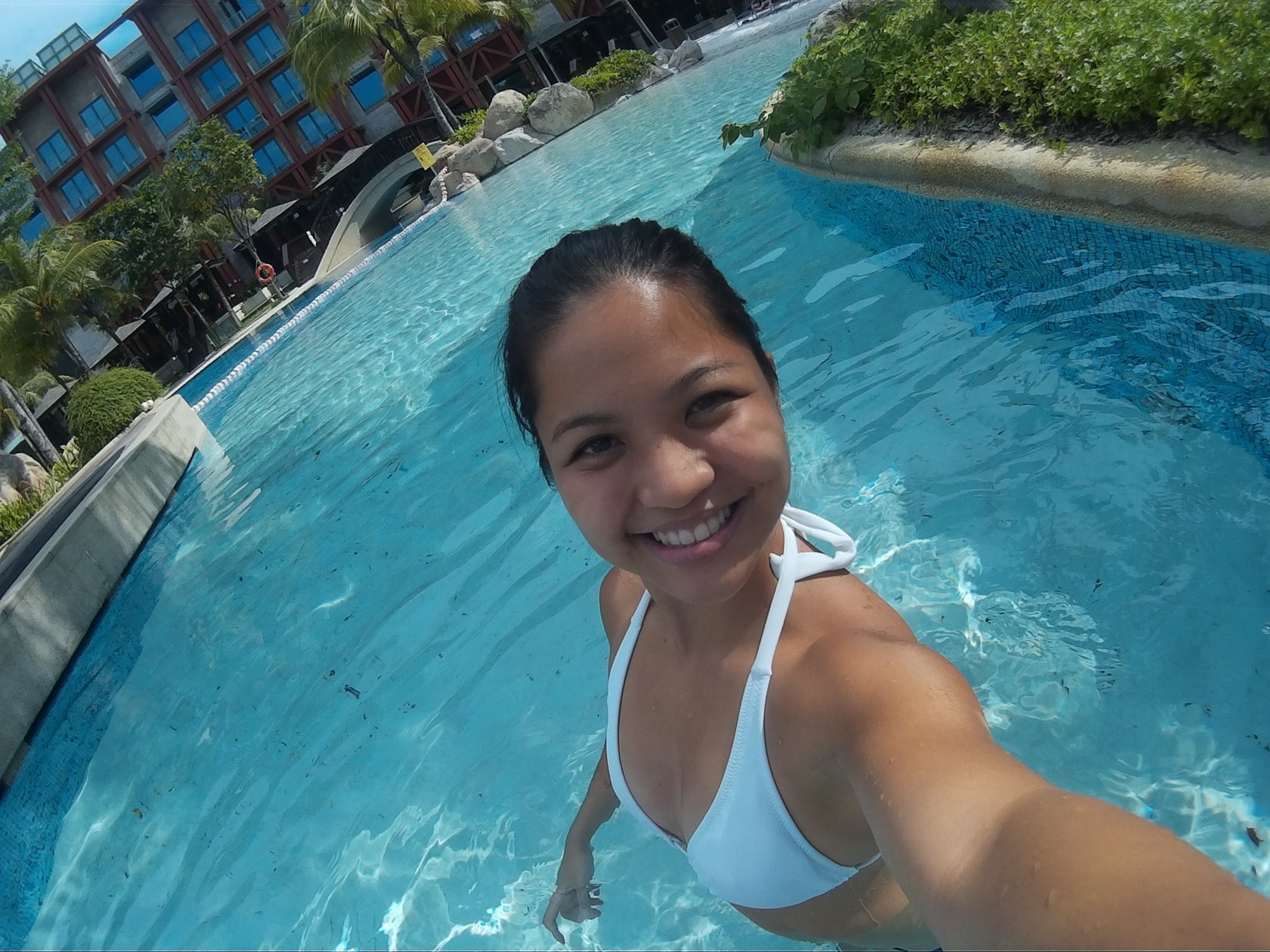 The set came with an underwater case, so I go to take it for a quick swim. When taking photos using the SJ Cam, it is best to be above direct sunlight. You can't really make aperture adjustments with this camera, so you have to make physical adjustments to achieve clearer shots. Naturally more light helps especially when underwater. Here are some of the shots.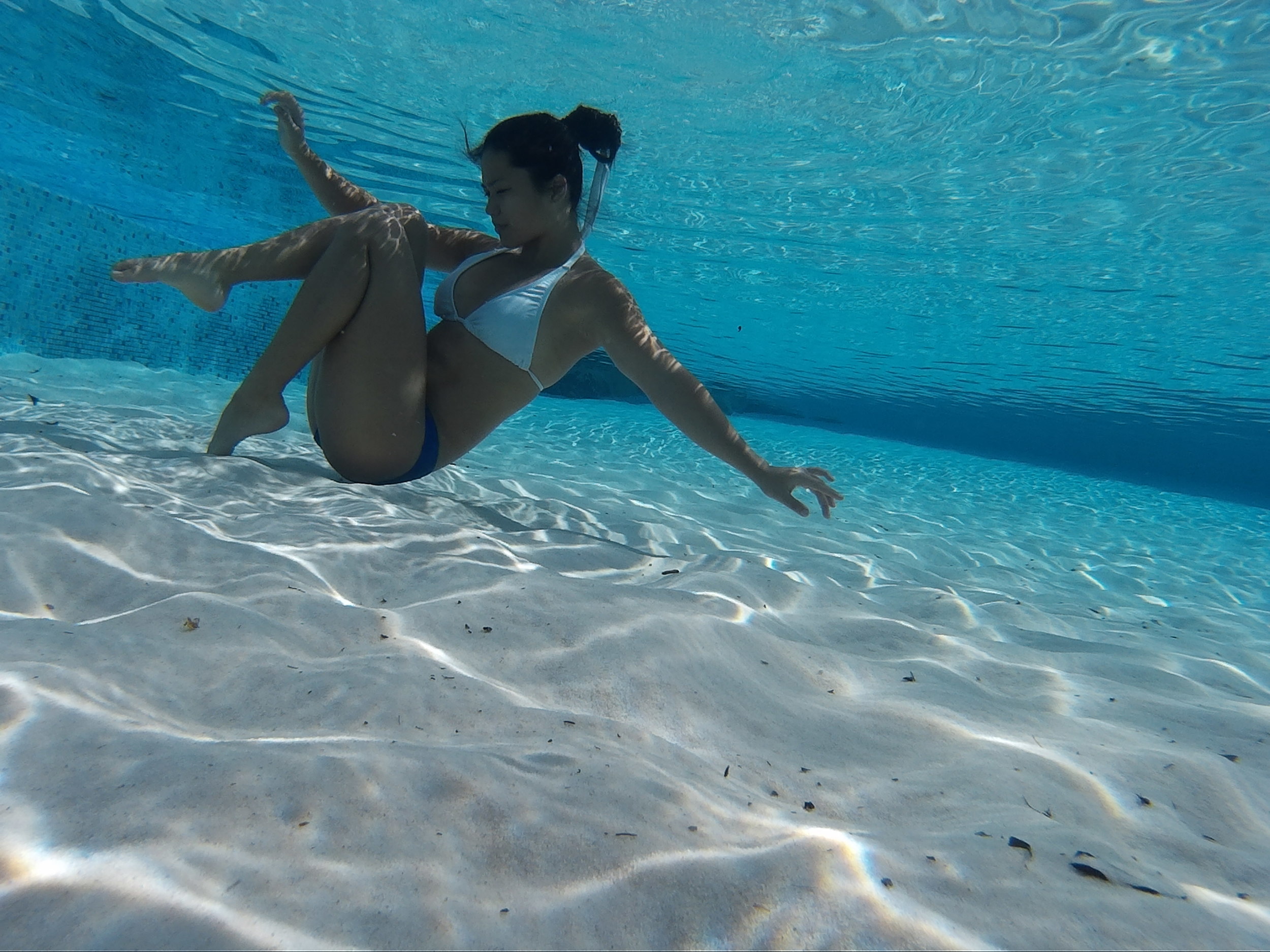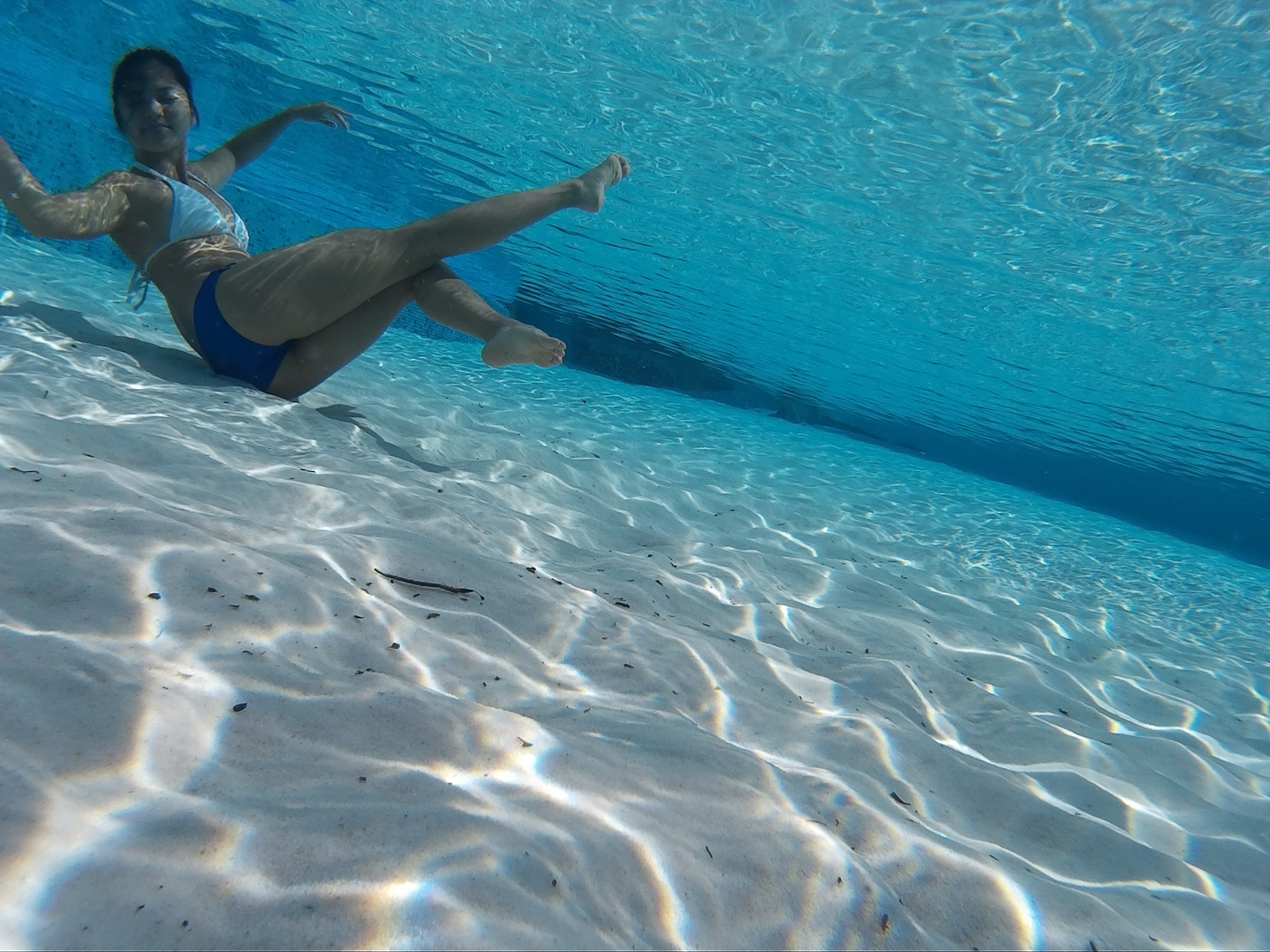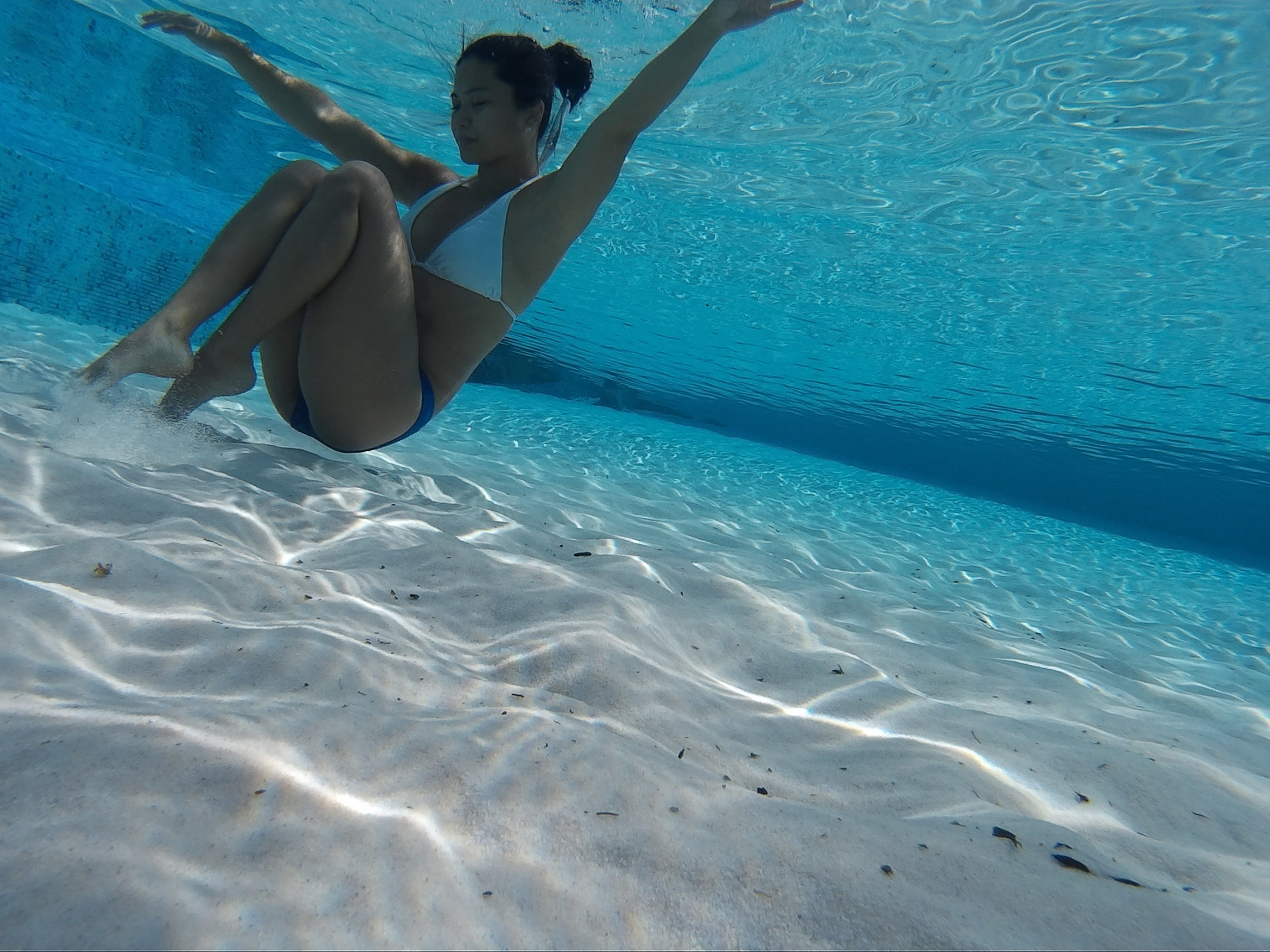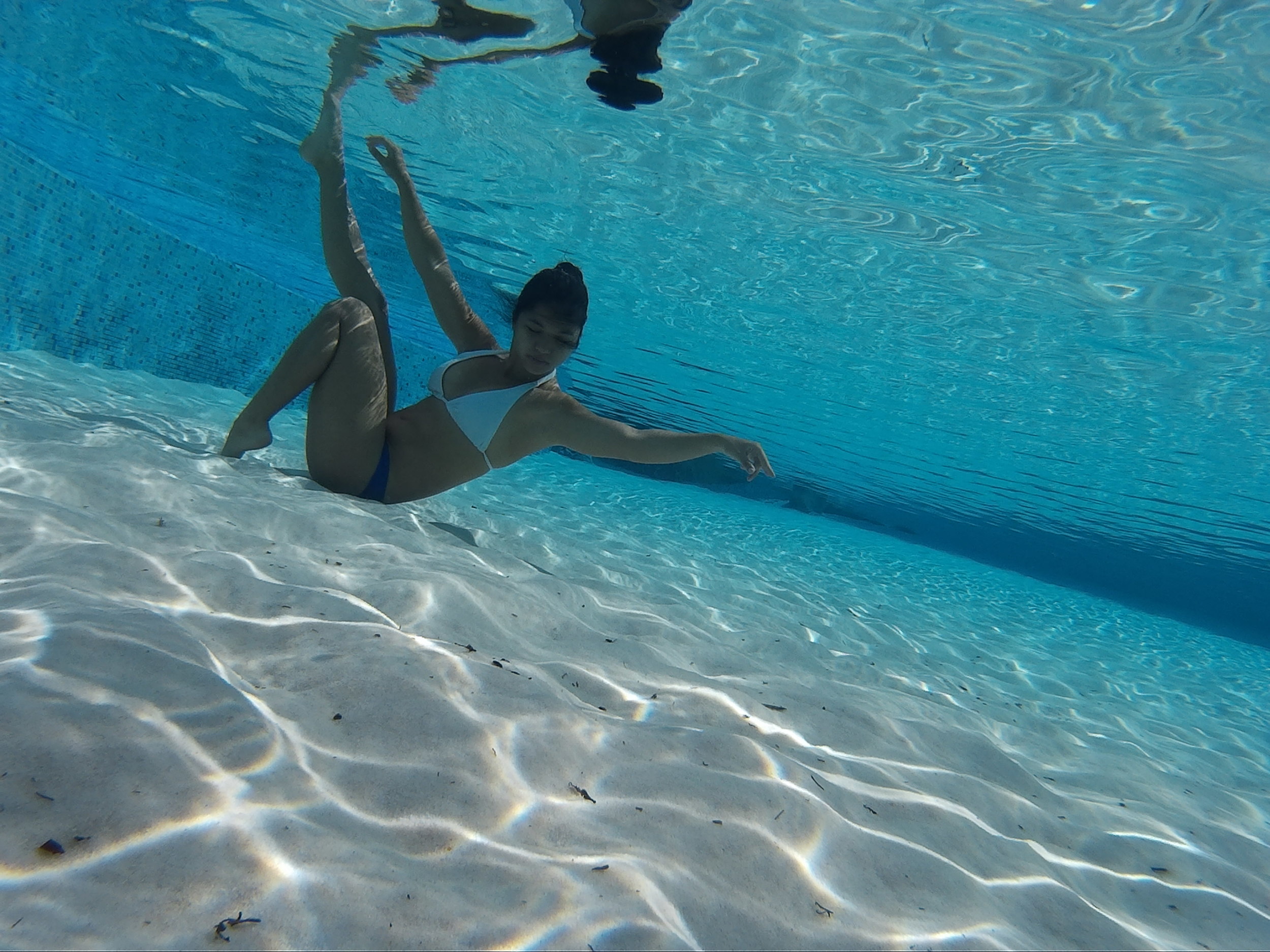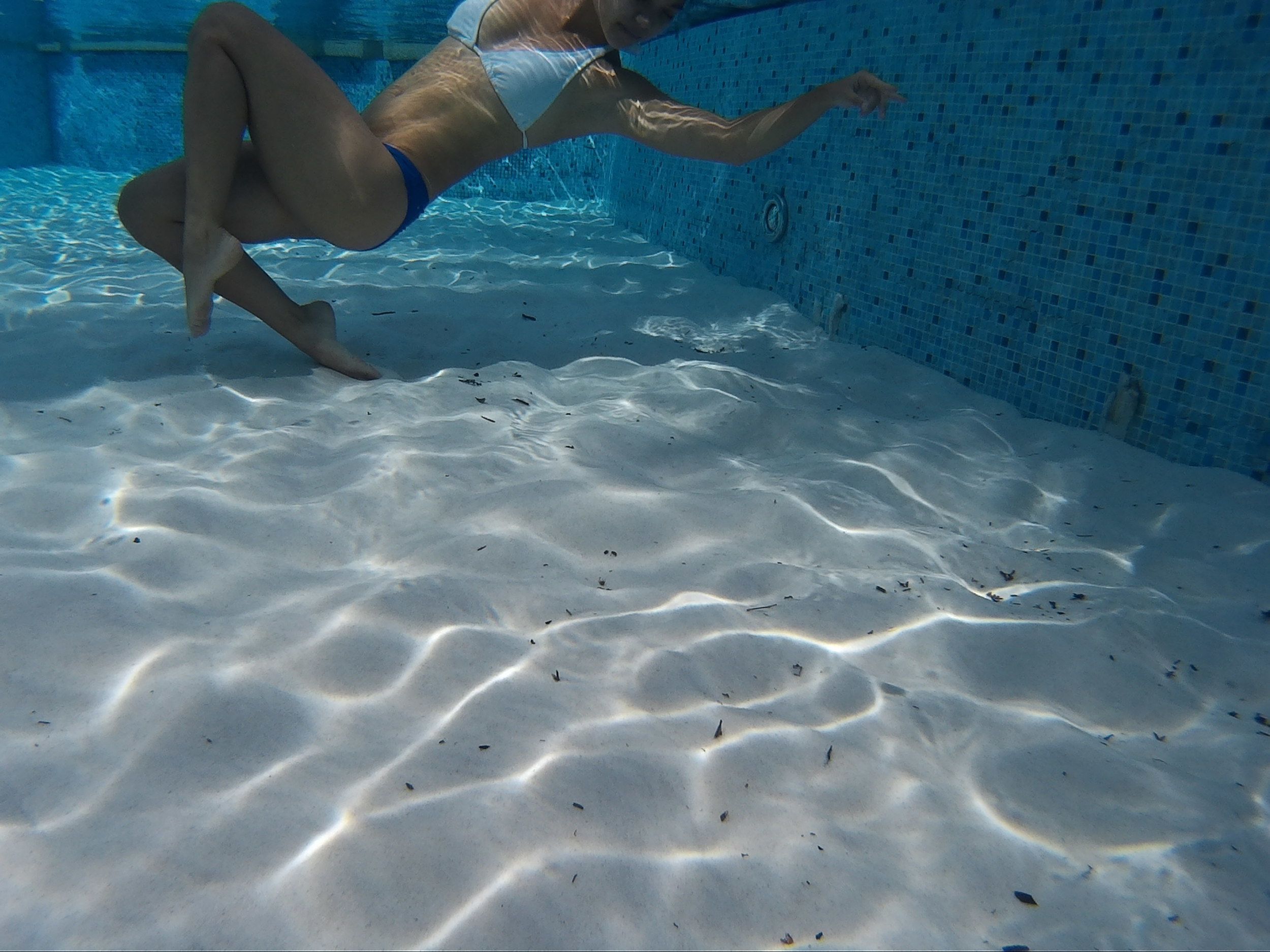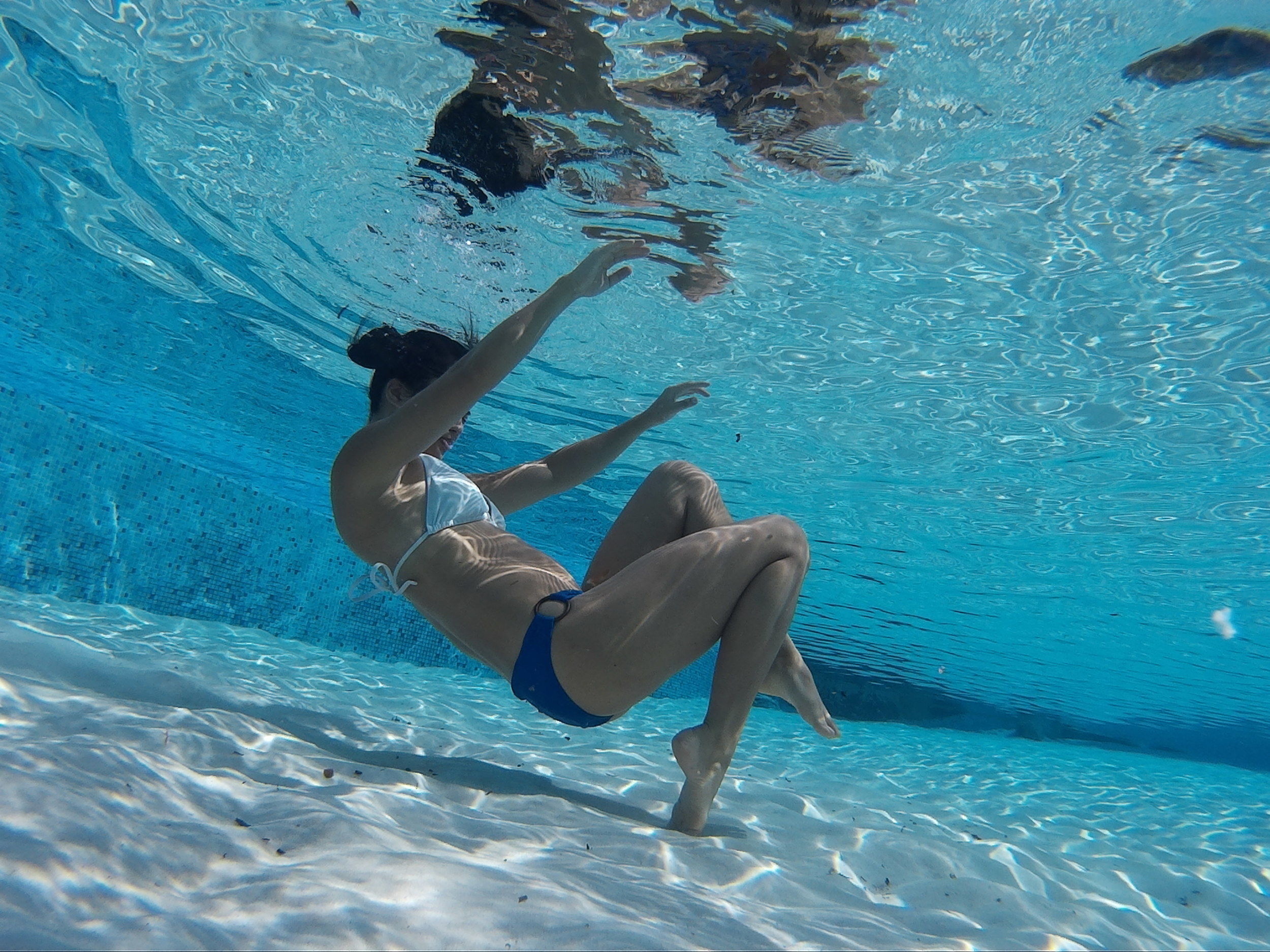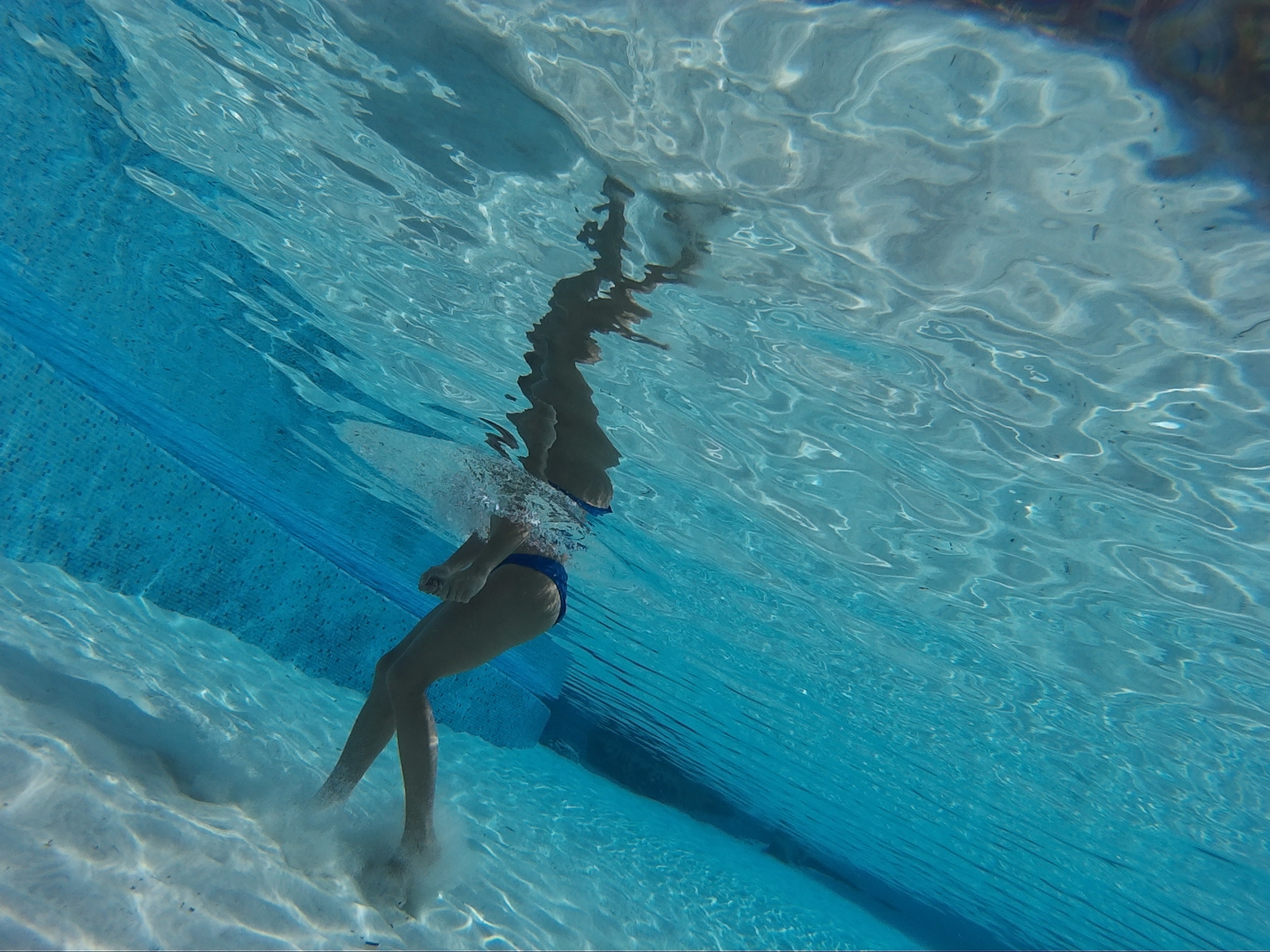 Photos aren't bad right? Pretty good actually, considering the price. In terms of specs, the camera I got has a 1.5 inch LCD display at the back, making it possible to check your shots. The model I got doesn't have WiFi capability, but connects to a laptop via USB or by transferring the Micro SD card to a reader. Some other things to note about the M10:

1. Records Full HD 1080p Video
2. Captures 12MP still photos
3. Has an Ultra Wide 170 Degree Lens
4. Each complete purchase includes the following: SJCAM M10 Cube Mini Full HD Action Sport Camera - Waterproof Housing - Housing Backdoor with Holes - Frame Mount - QR Buckle - Vertical Quick Release J-Hook Buckle - 1/4" Camera Tripod Mount - Tripod Mount Adapter - Handlebar Seatpost Pole Mount - Curved Adhesive Mount - Flat Adhesive Mount - 3-Way Pivot Arm Mount - 2 x 3M Adhesive Tape - Bandage Set - Cleaning Cloth - USB Cable - Li-ion Battery - SJCAM Limited 1 Year Warranty
To get the most out of your SJ Cam M10, here are a few Pro Tips:
1. Make sure you have a good light-source. Since the only adjustments you can make with this camera, are literally just to zoom in and out. Help your lens a little bit by finding it as much light as you can. Simply put, more light equals better pictures.
2. Hold your shutter down longer to make sure you capture the shot. The shutter button is a little sticky, and not very sensitive. Be deliberate. (Like all things in life.) Hold down for around 2 seconds to make sure you got the shot before releasing.
3. Wash your underwater case with running water thoroughly after each use. This is a tip I learned from the pro's to lengthen the life of any underwater camera case. Also, make sure you test your camera on shallow water first, to make sure that there aren't any leaks, before going into the deep.
4. Fully charge your batteries before you head out. Like all action cameras, the battery of the SJ Cam M10 doesn't last very long. I'd say around 6-7 hours tops.

So how much did I get this for? 3,900 PHP. Not bad for an action camera with all the accessories included. If it's just for everyday fun, blogs, and documenting your adventures, this camera does the trick without you having to break the bank. A good alternative to the more expensive brands in the market. It's compact, fun and pretty straightforward. Do I recommend it? If it's value for money you're looking for, well then you've found your camera.
Happy shooting!